About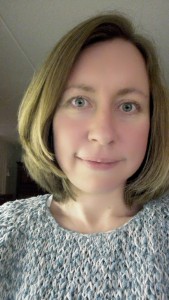 I'm a creative designer with a passion for surface pattern design!
My work is inspired by organic structures found in nature and fresh, vibrant colour schemes. I produce designs, patterns in repeat and artwork for various industries including fabrics, gift cards, wrapping paper, and stationery.
Working with an experimental approach to pattern design I begin with traditional processes and finalise work using digital manipulation and repeat. Patterns can be provided in various formats to include half-drop repeat, colour ways, layouts, etc. The main prints can be designed along with co-ordinating patterns and various colourways to create a complete collection.
I am originally from Leicestershire, in the UK. Before emigrating to the Netherlands, I studied Foundation Art and Design at Loughborough College of Art and Design and Surface Decoration and Print Design at Leicester.
Currently I am working as a freelance print and pattern designer from my design studio based in Born, the Netherlands.
Save
Save
Save